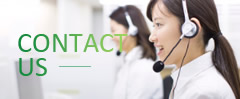 Add: 1707 Tongfang center, Zhong xin Road, Shajing Bao'an district, Shenzhen, China 518104
Tel: +86-755-2949 8745
Email: sales@holmores.com
Web: www.holmores.com
Founded in 2009
About HOLMORES TECHNOLOGY
HOLMORES is a leading custom plastics injection mold maker and supplier of contract manufacturing services. Founded in 2009, we specialize in developing highly engineered plastic components molds and molding to the Automotive, Agricultural, Industrial, Medical, rubber molding, and Recreation markets. We achieve this through the Design for manufacturing phase, tooling options, process controlling and material selection.
Our company employs over 130 people at our Song gang, Shenzhen facilities who serve our prestigious customers 24 hours a day, 7 days a week.We build molds for global market. We are more than a supplier of plastic mold, we are experts in providing innovative, value added solutions to our customers and supplier partners. HOLMORES has the financial soundness, technical expertise and motivated employees to be the preferred long-term solution for designing and producing highly engineered plastic molds.
HOLMORES is a qualified mold manufacturer by ISO9001, IS014001, TS16949, and TS13485.
Our Mission
We aim to be the most high level quality mold manufacturer partner of our customers! We commit ourselves to ensuring customer satisfaction first, executing quality as our religion. From concept to reality, HOLMORES is your one-stop shop for all your plastic injection molding needs. We promise, we deliver!
Looking forward to working with you and creating a bright future together!